Chiropractor Upper East Side NYC
Dr. Milione welcomes you to his practice. For the past 30 years, Dr. Milione has had the privilege of being an Upper East Side Chiropractor. Dr. Milione's upper east side office is designed to provide a therapeutic-spa type experience to the patient.
Dr. Milione opened is office on East 79th Street in order to have a positive impact regarding the spinal health of the residents in this wonderful and vibrant neighborhood. Born and raised in New York City, Dr. Milione is aware of the stressors associated with city living. Dr. Milione provides solutions to his patients regarding spine related "stress management". Located between First Avenue and Second Avenue, Dr. Milione's office is located close to three bus routes. With on-street parking and two parking garages located on his street-block, automobile access is convenient. Taxi and private car transport calls can be managed by the uniformed doorman who is located in the lobby of the building.
A unique treatment performed by Dr. Milione is "trigger point" therapy. "Trigger points" are often referred to as "myofascial syndrome". Unfortunately "trigger points" are common in most of us. Dr. Milione uses natural therapies in order to decrease the
"trigger point" pain that is associated with neck and back pain. The advantage of this "doctor attended" therapy is that it provides immediate relief of neck and back pain from symptomatic and asymptomatic "trigger points". Dr. Milione performs in-office nerve conduction velocity studies in order to objectively identify neurological conditions, such as intervertebral disc bulges / herniations or carpal tunnel syndrome.
If you choose this office you will be treated with dignity and respect by Dr. Milione's terrific office staff and Dr. Milione. After completing the new patient forms, Dr. Milione will perform a case study. With your permission, Dr. Milione will perform an examination. After the examination Dr. Milione will explain the examination findings and may recommend diagnostic imaging studies. Then, with your permission, Dr. Milione will provide appropriate therapy(s) in order to maximize the probability of you leaving his office with less pain as compared to when you arrived at this office. A follow-up visit may be recommended.
OFFICE HOURS
Monday
9:00am - 6:00pm
---
Tuesday
8:30am - 6:00pm
---
Wednesday
9:00am - 6:00pm
---
Thursday
8:30am - 6:00pm
---
Friday
By Appointment
---
Saturday
By Appointment
Donald Milione, DC
330 East 79th Street #1C
New York, NY 10075
(212) 988-6900
HOW TO FIND A CHIROPRACTOR IN Upper East Side NYC
This guide will help you find the best chiropractic clinic in Upper East Side NYC for you. When most people in Upper East Side NYC decide they need a chiropractor, they end up doing a search and just picking someone at the top.
Being at the top of Google for the chiropractic search does not necessarily mean they are the best chiropractor for you. Follow the steps below to make sure you are picking the right chiropractor for you.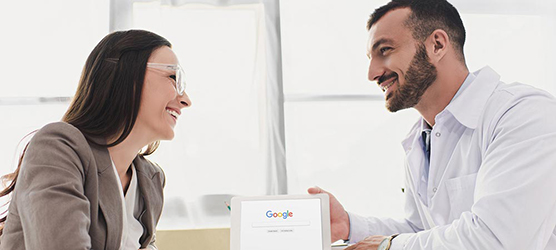 Time Needed: 5 minutes
Total Cost: USD 0.00
4 EASY STEPS TO FINDING A CHIROPRACTOR IN Upper East Side NYC
Step 1: Open up a Google search
You will want to type one of the following in the search bar:
Chiropractor Upper East Side NYC
Chiropractor 10075
Chiropractor near me
Best chiropractor in Upper East Side NYC

Step 2: Review Their Website
The best chiropractors in Upper East Side NYC put as much care into their website as they do into the rest of their office. By reviewing their website you will get a good feel for the doctor and if they are right for you.

Step 3: Check Out Their Reviews
Check out the Google Business Page of a chiropractic clinic you are thinking about visiting. It is easy for someone to say they are great, it's a different story to get other people to say great things about you.

Step 4: Give The Office A Call
Now that you have a basic understanding of what the office is about. Give them a call to make sure they fit the message that their website and GMB have been sending. You will know in a few minutes whether the office is the right one for you.